Message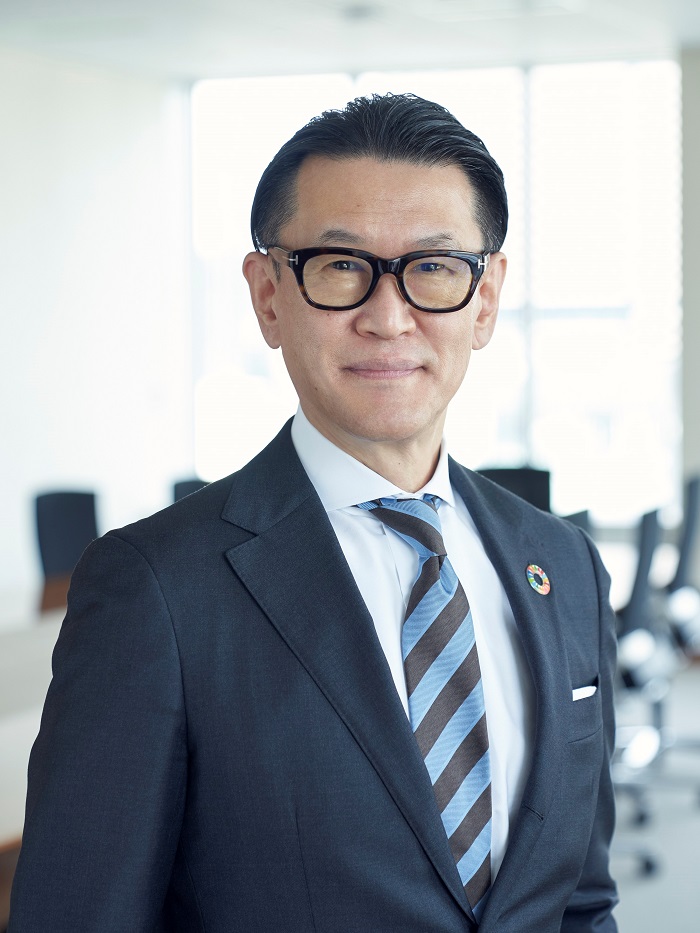 I am Takanobu Kubo, President of MITSUI-SOKO Co., Ltd.
MITSUI-SOKO Co., Ltd. is a comprehensive logistics entity that provides all-round global distribution services based on warehousing and seaport operations, the founding businesses of the MITSUI-SOKO Group. Since its establishment in 1909, the company has responded to the diversifying needs of society and its customers for more than 100 years while continually changing its services and business model. We will continue to strive to provide accurate and timely business quality, a diverse service menu, and innovative solution services, aiming to be a first-call company that our customers will contact before anyone else.
In recent years, our customers' logistics needs have become more complex and sophisticated. Some may have issues, such as the need to respond quickly to sudden changes in the supply chain or supply-demand fluctuations due to the impact of the COVID-19 pandemic. Others may want to reduce their environmental impact and improve the level of supply chain management in order to meet environmental, social, and corporate governance (ESG) requirements. However, I believe that in many cases, if the customers use only conventional methods, they may face new issues, like increased costs because of express arrangements or surpluses in response to fluctuations or welter of information on arrangements, resulting in repeated overproduction, over-delivery, and shortages, which goes against the ESG.
We are determined to tackle these issues head-on and earnestly with our innovative solution services. For example, we are taking on the challenge of minimizing the logistics unit requirement* as a new solution technique. By reducing this unit requirement, we aim to ensure a quick response to supply chain changes and supply-demand fluctuations while avoiding express arrangements and surpluses; stabilize arrangement information; establish management standards; and visualize irregularities. (If you are interested, please contact us. Our sales team will be happy to explain in detail.)
*Logistics unit requirement (M6) = M3 (cargo volume in m3) × Meter (distance) × Minute (lead time) + Man (manpower)
We will continue to take on the challenge of providing logistics services that we can delight our customers for the next 100 years. So you can count on us as your first-call company!
Mitsui-Soko Co., Ltd.
President
Takanobu Kubo
---
Quality Policy View Details