Building supply chain management which can handle direct selling to retailers
Warehouse
China
Furniture and Home Appliances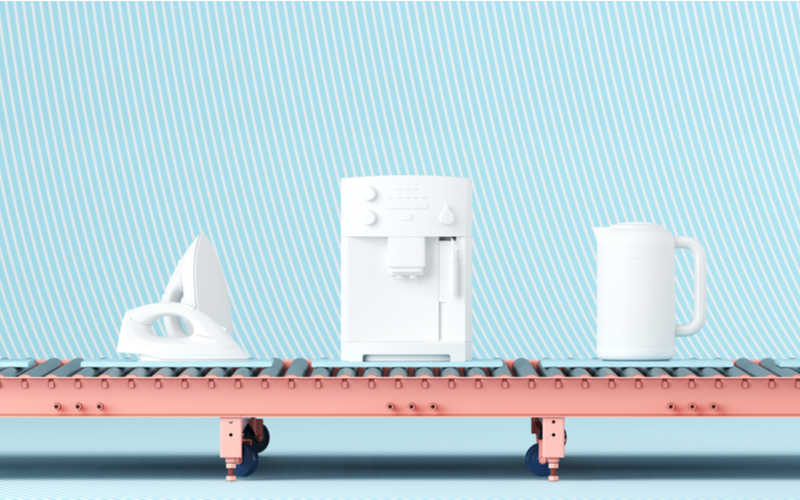 Overseas home appliance manufacturer
Background
Overseas home appliance manufacturer, Company A, was growing in the Japanese market. As its business expanded, it needed to transition from doing business through a trading company (sales channels and distribution), as it had since first expanding into Japan, to a business schema in which it made direct transactions with retailers. However, there were many issues with building a SCM which could handle direct transactions with Japanese retailers.
They wanted advice on sales and distribution when starting to negotiate directly with retailers.
They wanted advice on how to optimize their inventory in order to reduce the costs of their operations.
They wanted our help and suggestions on how to systematize things.
They wanted to simplify (outsource) the distribution process.
They wanted to smoothly carry out complex product returns.
They wanted a partner with experience in acting as an agent for receiving and delivering orders.
They needed a partner which could help them with supply chain management, both in Japan and overseas.
Proposals
Our network and years of experience were useful for inventory management, building systems, global SCM, and solving various other issues. As a SCM and logistics consultant, we not only provided optimal solutions in Japan and overseas, we also used our accumulated know-how from doing business with retailers to provide a linked logistics platform for manufacture, delivery, and sales, as well as for joint delivery.
Proposal Example 1
We consolidated shipping of products within China, and implemented direct shipping to retailers' domestic distribution centers. This streamlined import-export procedures and transport, and reduced the time required for transport.
Loading containers became more efficient, and sorting and delivering in Japan became unnecessary, thereby reducing costs.
Products were collected and delivered to each retailer, making delivery planning and management simpler.
By inspecting and sorting overseas, bad products were removed beforehand, and only good products were shipped.
Proposal Example 2
Storage of various factory products in China and pre-loading containers at different domestic warehouses.
Depending on the product (seasonal demand), the storage period in China could be lengthened.
Direct delivery to specified clients, and short-term storage at our nearest warehouse during delivery operations.
Proposal Example 3
After arrival at domestic warehouses, products for the Japanese market need to undergo processing for use in Japan (replacement of parts with Japanese ones, e.g., panels; joining materials such as promotional items). These processes would be done after importing them at the domestic delivery center, thereby reducing lead time.
Proposal Example 4
Holding meetings several times a week, we would check the distribution process in detail. By developing a simple bill of materials, we would prevent distribution processing materials from going out of stock. By making recommendations for the ordering of materials and outsourcing that ordering, the workload could be reduced.
Outcome
We undertook direct transactions with retailers in accordance with the customer's business plan.
By introducing a core system, we were able to handle the direct transactions and inventory management also become more precise.
We succeeded in simplifying the distribution process and reducing the workload.
Even as the wave of "more things" was rising, we switched distribution costs from fixed payroll to variable, thereby reducing costs.
Building supply chain management which can handle direct selling to retailers