North and South America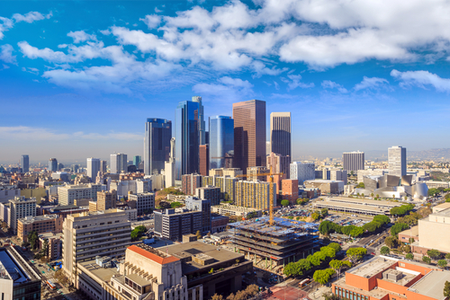 Mitsui-Soko Group has 30 years of experience in the Americas. With a network of six locations in Los Angeles, Seattle, Chicago, El Paso, Savannah, and New York, we have complete coverage of the distribution gateways in the U.S. Each of our locations is situated in a very convenient spot near sea and airports, and we have 70 expert staff to offer our services.
In addition to air, we have many modes of inland transport, including trucks and rail, which allows us to carry out smooth and high quality delivery to major areas across the U.S.'s large landmass. Further, we are able to handle various customs procedures in order to provide efficient cross-border transport between the U.S. and Mexico.
We transport heavy cargo and factory equipment domestically, as well as supervise in-factory installations.
We offer specialized storage facilities and distribution centers for industry sectors such as foodstuffs, aerospace, and chemicals.
We hold our own customs license and customs officers, allowing for speedy customs procedures. We also handle remote customs.
For large retailers such as Wall-mart and Costco, we have careful knowledge of delivery rules for distribution centers. We also possess FDA-certified distribution centers specializing in foodstuffs as well as specialized refrigerated trucks.
With our own trucks, we are able to arrange for speedy and flexible delivery anywhere in the U.S. without having to wait for cargo consolidation.
We are participants in the Customs-Trade Partnership Against Terrorism, which is essential to smooth customs in North America.
We are involved in the IMMEX Program and the maquiladora de Exportacion, as well as other export duty exemption measures in Central and South America.
We are certified in AS9120, which has stringent transport conditions and quality management requirements. This certification allows us to provide services for the aerospace industry.