China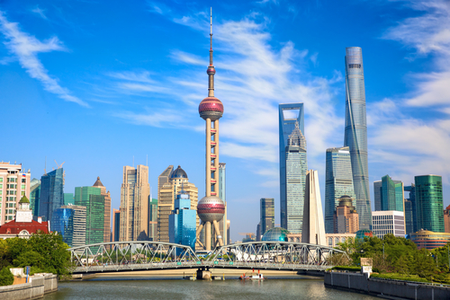 Our business in China has locations staffed by experts and covers from the coastal areas to the interior. We offer logistics services which target the entire country. We hold a Level 1 Forwarder license for Chinese air transport, allowing us to negotiate directly with airlines and thereby offer competitive freight rates. Additionally, using logistics parks and bonded warehouses, we can handle deemed exports and propose ways to reduce duties and distribution costs. We are also well versed in handling audits by commodity inspectors. We have obtained ISO9000 levels and 14000, meaning we can offer high-quality and consistent operations.
Special Services
Purchasing and receiving exports from China
Import transactions into China
Transport arrangements within China
Bonded transactions within Chinese borders (payment by foreign currency)
Tri-lateral trade transaction outside Chinese borders (payment by foreign currency)(外貨決済)
Distribution tracking of products within China after import
CRM Services
Agency service for online shopping business operation targeted at Chinese consumer market
Setting up shop and making sales as an agent on Tmall and other large Chinese e-commerce platforms
Operating brick-and-mortar stores for brand name products
Retail sales agency
We are experienced at storing and delivering small volumes of a wide variety of products
We are the largest Japanese distribution company to offer document storage and digitalization.
Using our own vehicles, we offer meticulous transport within Hong Kong and across China's borders.
Specializations of Each Area
Dalian, Tianjin, Qingdao, Shanghai, Suzhou, Ningbo, Zhangzhou, Zhongshan

E-commerce, distribution processing (apparel, shoes, stationery, cosmetics, clothing, sundries), equipment transport and duty exemption application, factory logistics, chemical materials, sanitary products, medical instruments, clothing, sundries, food ingredients

Shenzhen

Warehouse storage, storage and delivery as clients' global distribution center, distribution processing (apparel, toys, sundries), equipment transport, air freight, NVO

Nantong

Complete distribution operation from in-factory warehouse, overland transport with truck-trailer containers, import-export customs and ship loading arrangements, warehouse storage, in-warehouse work (affixing labels, sorting, etc.)

Shanghai

B2B trade procedures and payment agency, B2C sales agency in China

Hong Kong

Warehouse storage, consolidation, delivery of small volume/large variety products to many stores, document storage and digitalization, air freight, NVO