Search by region
Please take a look at the regions we cover and our respective strengths and services in those regions.
×
China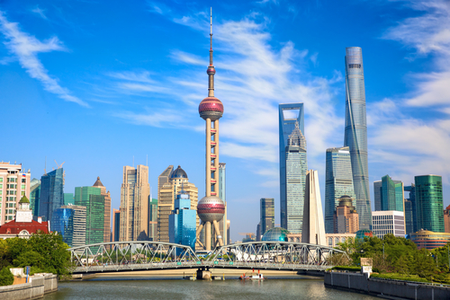 Our business in China has locations staffed by experts and covers from the coastal areas to the interior. We offer logistics services which target the entire country. We hold a Level 1 Forwarder license for Chinese air transport, allowing us to negotiate directly with airlines and thereby offer competitive freight rates. Additionally, using logistics parks and bonded warehouses, we can handle deemed exports and propose ways to reduce duties and distribution costs. We are also well versed in handling audits by commodity inspectors. We have obtained ISO9000 levels and 14000, meaning we can offer high-quality and consistent operations.
Special Services
Purchasing and receiving exports from China
Import transactions into China
Transport arrangements within China
Bonded transactions within Chinese borders (payment by foreign currency)
Tri-lateral trade transaction outside Chinese borders (payment by foreign currency)(外貨決済)
Distribution tracking of products within China after import
CRM Services
Agency service for online shopping business operation targeted at Chinese consumer market
Setting up shop and making sales as an agent on Tmall and other large Chinese e-commerce platforms
Operating brick-and-mortar stores for brand name products
Retail sales agency
We are experienced at storing and delivering small volumes of a wide variety of products
We are the largest Japanese distribution company to offer document storage and digitalization.
Using our own vehicles, we offer meticulous transport within Hong Kong and across China's borders.
Specializations of Each Area
Dalian, Tianjin, Qingdao, Shanghai, Suzhou, Ningbo, Zhangzhou, Zhongshan

E-commerce, distribution processing (apparel, shoes, stationery, cosmetics, clothing, sundries), equipment transport and duty exemption application, factory logistics, chemical materials, sanitary products, medical instruments, clothing, sundries, food ingredients

Shenzhen

Warehouse storage, storage and delivery as clients' global distribution center, distribution processing (apparel, toys, sundries), equipment transport, air freight, NVO

Nantong

Complete distribution operation from in-factory warehouse, overland transport with truck-trailer containers, import-export customs and ship loading arrangements, warehouse storage, in-warehouse work (affixing labels, sorting, etc.)

Shanghai

B2B trade procedures and payment agency, B2C sales agency in China

Hong Kong

Warehouse storage, consolidation, delivery of small volume/large variety products to many stores, document storage and digitalization, air freight, NVO
×
Japan and Northeast Asia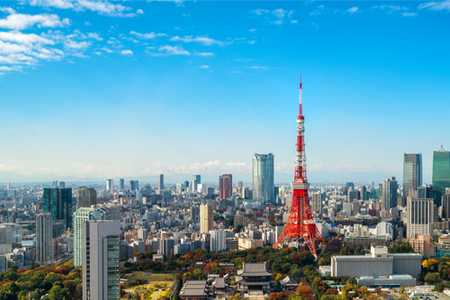 In Japan and Northeast Asia, we have established facilities at the centers of suburbs of main cities. Our staff are familiar with the local conditions and provide excellent service. We are able to handle cargo in various ways, from fixed temperature warehouses (15±5℃) and hazardous item warehouses to general DRY warehouses (low floor, high floor), yard storage, and container storage. From sea or air transport which makes use of our warehouses in free trade zones to small lot deliveries, we offer seamless service. With our AEO certification and ISO9001 standards, we provide meticulous and high quality Japanese logistics service tailored to the special characteristics of a product.
Recently, we have used our knowledge of local conditions in Busan's new port to propose shipping via the distribution center operations registered as a non-resident to make use of the free trade zone.
SKU management of electrical machinery parts
Document storage, MEDIA storage, scanning
Liquid crystal glass repacking in clean rooms
Handling raw materials such as pulp or resin
Fixed temperature storage of food items such as coffee beans
×
Southeast Asia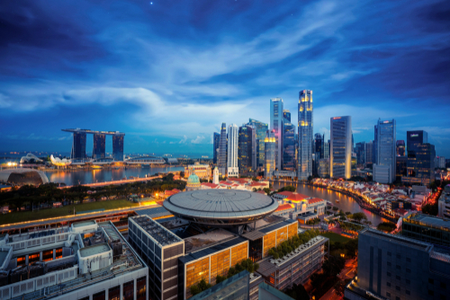 Beginning with the opening of an office in Singapore in 1979, we have implemented logistics services in Southeast Asia for more than 30 years. Our areas of expertise have expanded year by year together with the economic growth of this region. At present, we hire about 900 highly experienced employees, both locals and Japanese, in Malaysia, Thailand, Vietnam, Indonesia, Dubai, and India, in addition to Singapore. Our total warehouse area in Southeast Asia is 240,000 m2, which is the largest among Japanese warehouse companies. Looking towards the future, we will improve and enhance our services as aligned with the further development of the Southeast Asia region.
In doing business in Southeast Asia, there are a lot of difficult-to-understand elements, such as tariff systems, import and export procedures, license acquisition, the interpretation of these systems, and the response to the authorities. Our highly experienced staff can provide support and advice tailored to each individual situation. In addition to regular operations at customs clearance, transportation and bonded warehouses, we also offer services in accordance with the characteristics of individual countries, including distribution processing. In major Southeast Asian countries, we have been certified with ISO 9001 to achieve high-quality and reliable services.
Characteristics
Singapore

We hold a license to store medical devices and others.

Malaysia

We render a management service of distribution centers mainly conducting storage and delivery operations as well as international logistics services.
We implement JIT (just in time) delivery of automobile parts.

Thailand

We have been accredited as a "five-star warehouse" by the Thailand government.
We render management service of distribution centers mainly conducting storage and delivery operations as well as international logistics services.
We conduct nationwide delivery of home appliances.

Vietnam

We perform labeling and inspection operations of consumer products.

Dubai

We hold a general trading license.
×
Europe
In the Europe region, Mitsui-Soko Group covers the EU region, but is also focused on Central and Eastern Europe as a strategic distribution hub. Called the "Heart of Europe", this region has seen many factories and operations facilities move here from Western Europe with the goal of cost reduction. We have also established 23 facilities here. With a prime location between Western and Eastern Europe and fully outfitted high-speed infrastructure as our weapons, we are set to provide logistics services across the whole of Europe.
We possess distribution centers equipped with the latest security measures for handling highly confidential work, and in-factory work is included in our one-stop distribution services. Combining our local partners' extensive network with Mitsui-Soko Group's Japanese corporate way of thinking and working, we can offer collaborative and high quality services which other European distribution companies cannot.
Bonded overland transport in the EU, Eastern Europe, Turkey, and other main industrially integrated areas
We are able to appropriately handle the unique regulations and standards of environmentally advanced countries in Europe.
Recommended by Czech customs, we have approximately 220,000 cases of clearing customs in the Czech Republic, one of the top 3 in the country.
Called "2-8" operations, we deliver parts every 2 hours, 8 times per day for just-in-time production.
AEO certified
×
Africa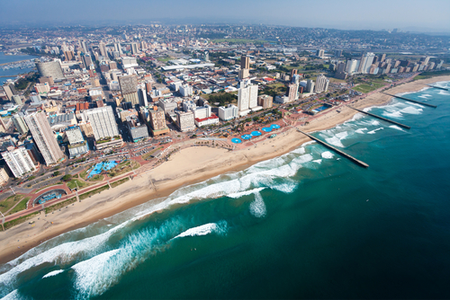 People tend to think that transport to Africa takes much time and effort because it is so far from Japan. Thanks to our local distribution centers, Mitsui-Soko Group can reliably handle various procedures such as remote customs clearance and reduction and exemption of duties on vehicle transport.
Our local services adhere to the work quality standards and compliance standards of automotive manufacturers, and we provide safe and reliable service for a wide range of cargo, from automobiles to sundries.
*Some local services are limited by area. For details, please use the inquiry form below to contact us.
×
North and South America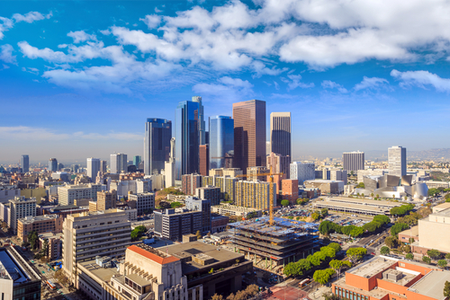 Mitsui-Soko Group has 30 years of experience in the Americas. With a network of six locations in Los Angeles, Seattle, Chicago, El Paso, Savannah, and New York, we have complete coverage of the distribution gateways in the U.S. Each of our locations is situated in a very convenient spot near sea and airports, and we have 70 expert staff to offer our services.
In addition to air, we have many modes of inland transport, including trucks and rail, which allows us to carry out smooth and high quality delivery to major areas across the U.S.'s large landmass. Further, we are able to handle various customs procedures in order to provide efficient cross-border transport between the U.S. and Mexico.
We transport heavy cargo and factory equipment domestically, as well as supervise in-factory installations.
We offer specialized storage facilities and distribution centers for industry sectors such as foodstuffs, aerospace, and chemicals.
We hold our own customs license and customs officers, allowing for speedy customs procedures. We also handle remote customs.
For large retailers such as Wall-mart and Costco, we have careful knowledge of delivery rules for distribution centers. We also possess FDA-certified distribution centers specializing in foodstuffs as well as specialized refrigerated trucks.
With our own trucks, we are able to arrange for speedy and flexible delivery anywhere in the U.S. without having to wait for cargo consolidation.
We are participants in the Customs-Trade Partnership Against Terrorism, which is essential to smooth customs in North America.
We are involved in the IMMEX Program and the maquiladora de Exportacion, as well as other export duty exemption measures in Central and South America.
We are certified in AS9120, which has stringent transport conditions and quality management requirements. This certification allows us to provide services for the aerospace industry.