Search by field
Below are some of the characteristics of the regions around the world and industry sectors and product branches which support Mitsui-Soko Group's global operations and overall strength.
×
Pharmaceuticals and Medical Devices
In distributing pharmaceuticals and medical items, not only are optimal storage facilities a must, but it is also important that management operations are safe, maintain quality, and are based on laws and regulations, licensing and certification. Not only have we cleared the strict inspection standards of the Ministry of Health, Labour and Welfare, but by obtaining licensing and certification related to pharmaceutical products, which is unique among Japanese logistics companies, we are able to provide peripheral services in addition to storage.
1

We have special facilities equipped for storage at 4 different temperature ranges, constructed with a base-isolated system, and with a BCP in place.

2

We have facilities in the Kanto, Chubu, Kansai, and Chugoku regions and are compatible with dual hubs in East and West Japan.

3

Our systems are in fully adherent to all laws and ordinances, with operations in accordance with good manufacturing practices and quality management system ordinances and compatibility with inspections by the Pharmaceuticals and Medical Devices Agency. We have managing pharmacists and responsible technicians stationed at all times.

4

We hold licenses for pharmaceutical manufacturing and wholesale and are able to carry out all processes on pharmaceutical products, from in-factory processing to temporary storage to delivery.

5

We perform delivery tracking with our specialized information system.
×
Automotive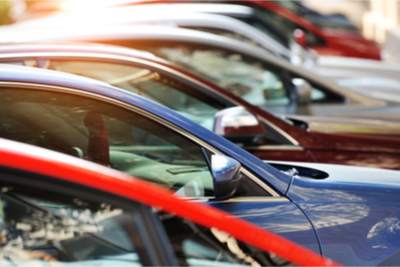 We can support a series of automotive logistics operations covering all phases from development & prototyping, mass-production, marketing & sales to after-sales market.
Development & prototyping phase
We accept handling the entire transportation flow from overseas suppliers to assembly plants and ensure delivery of various parts for assessment in the prototyping and production preparation stage of an "irregular and variable amount" and "small quantities and large varieties" by the specified delivery time, thereby assisting in strictly following the development schedule.
Mass-production phase
In order to properly keep the customer's production line going, we deliver products safely and reliably while assuring optimal transportation quality suitable for the characteristics of automotive parts (strict meeting of delivery dates, rigid inspections, adequate packing and legal compliance).
Marketing & sales phase
We are able to propose the ideal transportation services based on lead time and costs needed to deliver vehicles and goods to be used in international motor shows, exhibitions, and test-ride events held all over the world. We also render a one-stop service up to customs clearance, which requires expertise due to differing situations depending upon the countries, including temporary customs clearance using ATA Carnet, and complicated loading and unloading operations at event sites.
After-sales market phase
We handle the after-sales market phase comprehensively from the sharing of spare parts worldwide, recovery of defective cars from sales dealers to delivery to customers after repairs on a global basis.
×
Aerospace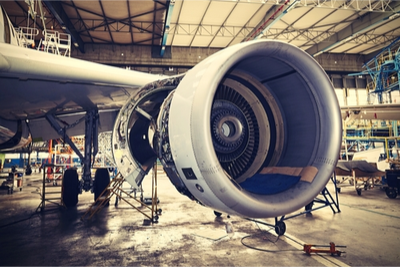 Our special organization handles the aerospace industry
For each of the processes involved in storage and land/sea transport in countries around the world, air transport to Japan, and storage and land/sea transport within Japan, our expert team is involved in the planning and handling of services related to the aerospace industry.
Procurement and distribution which avoids waste and strives for efficiency
At our inspection centers located at our overseas facilities, we avoid defects at the earliest opportunity and give advice on packaging which adheres to quality standards. In addition to storage and transport within Japan, we go the extra mile to increase our customers' efficiency, including the external consignment of secondary work related to manufacturing.
Global facilities providing support from sales distribution to MRO distribution
We have locations in the U.S., Europe, and Asia in areas where the aeronautical industry is strong. With consideration for optimal facility placement, we provide support from 24/7 JIT delivery and call center answering to on-site emergency response, as well as supporting sales and maintenance systems.
Systems for high quality distribution and traceability
We have obtained AS9120 certification and carry out operations in accordance with those standards. We have a full array of global distribution management systems: an invoice creation, status management, and problem management system; an inventory management system based on demand trend analysis; and even temperature management and recording systems.
×
Retail, Wholesale, and Everyday Consumer Goods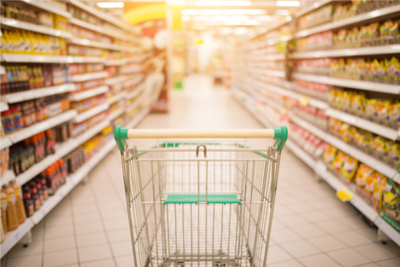 Retailers' products are procured from all over the world, and selecting a distribution center to gather products produced in many different countries requires the consideration of various complex factors and a careful decision. Our solutions for retailers are unique in that they are not limited to sales distribution such as shipping from the DC to the store, or to individuals in the case of online shopping. Our domestic and international network allows us to comprehensively cover production and procurement distribution as well.
1

We can calculate and propose the optimal placement of DCs using simulation software.

2

We provide secondary services at DC locations, such as inspection of goods, gauging, labeling, and affixing price tags.

3

When exporting products from a DC location in the country of production to another location in another country, our global network allows us to do so optimally and efficiently.

4

Using our know-how gained in Japan, we can provide accurate and on-time delivery and online shopping services.

5

We also handle urgent and large volume orders requested by online shopping businesses.

6

We also provide installation services for large furniture and home appliances.
×
Furniture and Home Appliances
When it comes to the distribution of furniture, home appliances, and daily consumer goods, it is important not only to establish facilities at optimal locations, but also to link sorting and delivery systems within the warehouse. We employ every means possible to deliver speed and efficiency, which are paramount in consumer distribution.
Our automatic sorting system achieves fast and error-free sorting.
We have introduced a key performance indicator (KPI) system to measure and calculate the optimal distribution of personnel and workflows.
We also handle B2C services, such as delivery and installation and recycling.
With the introduction of the below systems and internal distribution management systems, we have centralized and made more efficient redundant distribution processes and information.
1

ASN:Advanced Shipping Notice
The warehouse management system is activated based on shipping information sent to the delivery destination beforehand. As a result inspections of goods are more efficient and operations can move more smoothly without shipping slips.

2

CRP:Continuous Replenishment Program
Based on order data from the customer, the necessary volume of products is automatically shipped and restocked, thereby reducing cumbersome shipping processes.

3

TC:Transfer Center Program (pass-through, inventory-less system) (home appliance store distribution center system)
While establishing the distribution center in an optimal location, product flow is managed by computers to reduce distribution stock to zero.

4

DC:Distribution Center Program (strategic inventory system)
This system takes into account elements such as seasonal factors and consumer market characteristics to narrow down the target for popular selling products and concentrate and store them. (Can be used in conjunction with Transfer Center Program.)
×
Textiles and Clothing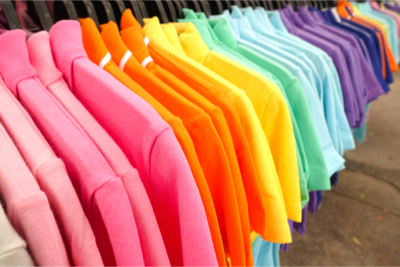 When it comes to textiles and clothing, for which timing is essential, we provide speed transport based on our customers' schedules. For example: air cargo departs the point of export on the previous morning and arrives at 7AM → passes customs before noon → sorted in the afternoon → delivered the following morning. At the earliest, shipments can be delivered the following morning before the store opens. We also carry out advanced declarations for shipments with thousands of items needing to pass customs. We have handled many requests from large luxury fashion brands, and we are able to handle all the arrangements for delivery of imported clothing products to stores across the country.
We are able to accurately carry out the procedures for specific items such as shoes and bags. With our extensive experience, we are able to reliably deal with laws and regulations, such as CITES, depending on the materials used.
×
Industrial Materials and Chemical Products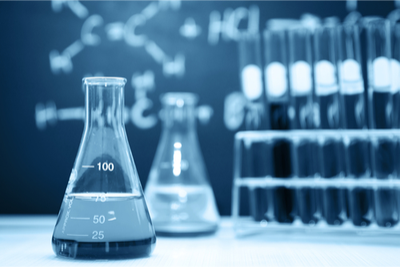 When it comes to chemical products and industrial materials, extensive product knowledge and specialized cargo handling know-how is needed. For paper, we do everything from handling raw materials (pulp) cargo to domestically transporting PPC (photocopier paper). For rubber, we deliver natural rubber, which is an agricultural product, as well as synthetic rubber. With our deep knowledge and experience of cargo handling and storage management, we provide equally high quality services across all of Japan.
For chemical products, refrigerated products require careful transport plans, and handling chemicals and hazardous items requires specialized knowledge. In all these areas, we have expertise and an excellent track record.
1

For aluminum, gold, paper, and rubber, we hold warehouses designated for market delivery by the Tokyo Commodity Exchange.

2

We have specialized forklifts and specialized warehouses for unique conditions, such as operability, quarantine ability, etc.

3

For air transport of hazardous items, we have many staff qualified in the IATA diploma course for hazardous items.

4

With UN standard cardboard boxes and our proprietary special insulating material, we can transport cargo refrigerated to -70°C.

5

When planning refrigerated transport, we use a simulator to calculate optimal temperatures, and we even perform trial experiments on refrigerated transport in Japan.
×
Food Products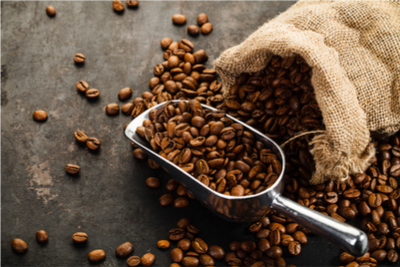 In addition to dividing our storage into 4 tiers of temperature ranges for handling various food products and ingredients, we have also separated the intake and output routes based on cargo characteristics. We put the utmost consideration into maintaining the quality of food products. We also have a fully implemented system for distributing and managing personnel and their qualifications in order to manage quality.
1

Our storage system has 4 temperature ranges: 25°C, +5°C, +15°C, and room temperature.

2

We have a long track record of storing various sugars, including xylitol, maltitol, fructose, sugar, and lactose.

3

We have built up many years of experience in handling alcoholic beverages at locations across Japan.

4

Using Cybersims (a web-based inventory reference system), we can register inventory data from all over Japan in the inventory management system and allow customers to view it over the web.

5

We can also perform various incidental tasks, such as visual inspections, affixing labels, re-affixing labels, assembling gift sets, and incidental POP management.

6

We can also perform shipping tasks for online shopping businesses (picking up single items, boxing, printing delivery forms and sales slips).
×
Large Equipment and Machinery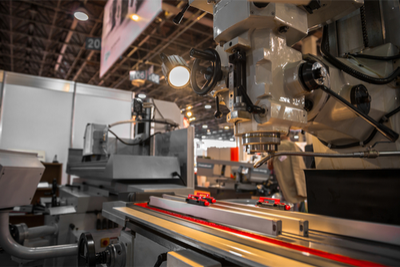 A long track record
Concentrated in China, Asia, and the Americans, we receive several orders for transporting large equipment and machinery--usually more than 20 per year. With the know-how of local corporations with several decades of active performance, we are able to craft efficient road plans and schedules.
From packing to on-site installation, we make effective use of our extensive network.
Using our wide ranging domestic and overseas networks, we set up a packing facility very close to the customer's factory when it is time for exporting. When it comes to the logistics of installing the equipment on-site, we introduce an appropriate partner, too. We can also offer stock space in our warehouses.
We have reliable backup plans prepared for every process.
Should a sudden increase in distribution arise during export, or should storage become needed, our many domestic locations and partners will handle the situation. With our negotiating ability with shipping companies and our know-how, we are able to secure space and schedules, as well as being able to deal flexibly with accidents. Should sea transport not fully cover the needs of an urgent shipment, we can cover it with air transport instead. With our many local shipping partners, we can certainly arrange trucking in an emergency.
×
Financial Institutions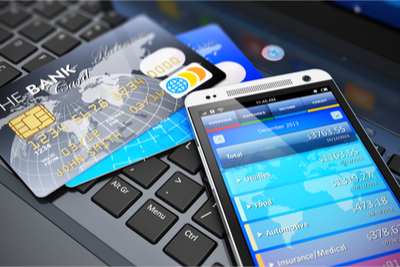 For financial institutions, we digitalize important documents such as transaction contracts and centrally manage the statuses of the originals. This allows us to reduce the personnel costs needed for document management, increase user efficiency, and greatly reduce the costs of external audits by the tax office, for instance. Photocopying costs are also greatly reduced, which is not only saves money but the environment, too. Of course, with strict management of original documents, there is no longer any worry of the documents being lost.
1

After digitalizing all transaction contracts and other important documents in a company, the digital images and statuses of the originals can be centrally managed using ASP.

2

Important documents are digitalized and originals are centrally managed at the record center.

3

With ASP, customers can search for digitalized contracts and order the withdrawal of the stored originals.

4

The same ASP system can be used at each location.

5

With ASP, users can be given individual privileges, and alternative management methods can be used instead of conventional authorization processes.
×
Life Insurance and Damage Insurance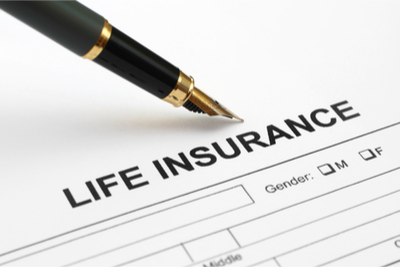 In the life insurance and damage insurance industry, catalogs, direct mail, application forms, and many other printed materials are generated, and each promotional campaign requires the mailing of various documents, so it's important to manage the inventory of each document. By allowing us to digitalize documents and print on-demand, as well as perform all back-office tasks from stuffing envelopes to sending the mail, customers can reduce the cumbersome need to redistribute personnel during peak seasons.
1

We provide on-demand printing services, so customers can print and send only as much as is needed. We can also create customer mailing data and handle everything from stuffing envelopes to mailing them.

2

When requests for documents come during certain periods, we can be consigned to handle back-office tasks from stuffing and sealing materials in envelopes all the way to mailing them.

3

By including on-demand printing, customers can automatically stuff envelopes with materials and pamphlets for their targeted clients only, helping them reduce costs.

4

We take full consignments from the time an incident is reported, to the printing and mailing of requested documents, to receiving them, confirming the documents are fully prepared, and assessing the insurance payment, to ensure the payment assessment is carried out without delay.

5

By digitalizing the client's application form, searching for it becomes simple, and work efficiency is increased.

6

When indexing the data, images are segmented and input at overseas centers, thereby preserving security and lowering costs, too.
×
Education
The education sector requires various tasks done in large volumes: practice exam applications, creating exam items, conducting exams, collecting papers, marking, and mailing out exam results. By outsourcing the entire process to us, customers can keep the quality of a quick and accurate processing, while also greatly reducing costs and workload.
1

We provide one-stop service from creating test items, printing, mailing, collecting test papers, digital marking, and processing marks.

2

Our marking know-how inherited from Kodak allows for the marking of even written answer problems.

3

Our marking system has a stellar track record, marking 1.4 million test papers from 400,000 students in a year.

4

Marking is done by first scanning the answer sheet and processing the image to delete all private information before the marking begins, thus preventing any leaks of private information.

5

By digitalizing the necessary documents for printing certificates such as school registers and transcripts, customers can reduce the time needed to travel to storage locations and greatly increase work efficiency by reducing search time. The risk of original documents being destroyed is also reduced.
×
Online Shopping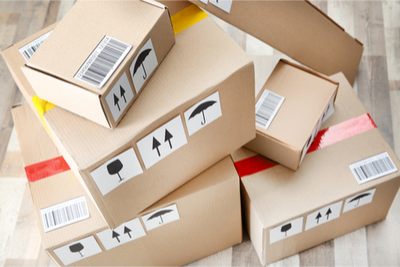 In the online shopping business, customers require a lot of care, from securing new and repeat customers, to reducing dormant or estranged customers. In order to approach customers and strengthen original products, it is important to take in customer comments for the purpose of marketing. Our service, skills, and resources can help make our customers' online shopping marketing process more effective.
1

By collecting the voices of customers (VOC), the customers' needs become clear, and product development and an appropriate sales approach can be designed.

2

By analyzing VOC, customers can have a clear image of what call centers should be like, their mission, KPIs, and other fundamental designs.

3

With our unique training program which incorporates social style theory, communication with the customer can be improved.

4

By collecting and analyzing the voices of employees (VOE) who are in charge of handling and listening to VOC, RMF analysis will clearly segment customers. We can also cross-sell dormant customers or promote regular purchasing.

5

With optimal SCM design for an internet shop, customer service can be improved while at the same time reducing costs.

6

We provide total solutions for the storage, packaging, and shipping of products which help reduce costs. We can also respond adaptably to urgent shipping requests.
×
Electronics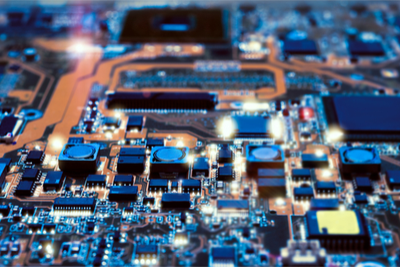 Dealing with shortened product lifecycles
In the electronics market, customer needs are diversifying and product lifecycles are shortening. Manufacturing with an optimized supply chain can increase a company's value. As a distribution partner in charge of our customers' supply chains, we can shorten lead time across procurement, production, and sales, and provide services in synch with their production plans.
×
Ship Registration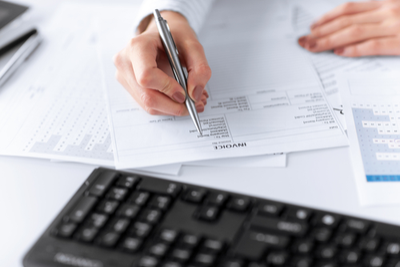 Do you have any of these problems? Please contact us.
Since our first export customs on a Japanese registered ship in 1975, we have responded to the needs of the times, conducting various work as a registration agent, such as establishing corporations under ships flying flags of convenience, ship's country registration, and setting mortgages. Based on our accumulated know-how, we are able to provide optimal solutions to our customers.
Q1

What country should I register my ship as? What procedures are needed to register under a different country?

There is no single answer. We would be happy to help you choose the most appropriate country of registration for your needs.
We will also provide total support for the necessary procedures, from establishing an overseas subsidiary to your ship's registration.

Q2

How do I sell my ship?

Under a signed sale of vessel contract, we can act as your agent to prepare the necessary documents and obtain the certificates necessary for the procedure. We can also act as your agent to perform the necessary procedures to sell a registered Japanese vessel overseas and transfer its country of registration.

Q3

How do I establish an overseas corporation?

We have established nearly 5000 overseas corporations to present. We can help you set up your overseas corporation for a wide range of purposes, including the possession of a vessel.

Q4

How do I manage my registered ship and the overseas corporation I set up?

For a registered vessel and overseas corporation, annual taxes must be paid and proof of registration must be renewed. With our specialized management system, we can help you manage your vessel and your company.

Q5

How do I contact my vessel's country of registration?

We have trusted naval lawyers and agents in all the main sea shipping countries: Panama, Liberia, Marshall Islands, Hong Kong, Singapore, Cyprus, Isle of Man, Cayman Islands. There is no need to worry. Furthermore, our company has been designated by the Bahamas Maritime Authority as Japan's exclusive agency.