MITSUI-SOKO
LOGISTICS Co.,Ltd.
Supply chain solutions

Logistics platform

Coffee Systems

Various solutions covering supply chain from upstream to downstream
We design and deliver individual specific supply chain solutions for each customer to support production planning, procurement, production, sales, after-sales and merchandising.
LLP (Lead Logistics Partner) to support SCM reform and improvement
We work for LLP contracted customers not only for logistics operation and its management but also for strategic SCM & logistics planning. We as LLP is escort runner for change management of customer.
Store operation support solutions
We support store operation from a logistics perspective with our supply chain solutions and technical logistics platform.

Manufacturing and omni-channel retailing integration logistics platform
We seamlessly optimize physical distribution and inventory across manufacturers and omni-channel retailers and ensure sharing economy of logistics infrastructures (storage space, transport and goods handling), inventories and tasks.
Technical Logistics Platform
We provide last mile delivery and various technical services for appliances, furniture, household equipments, office equipments, and medical equipments supported by efficient service capacity matching system.

One Stop Services of a Coffee Systems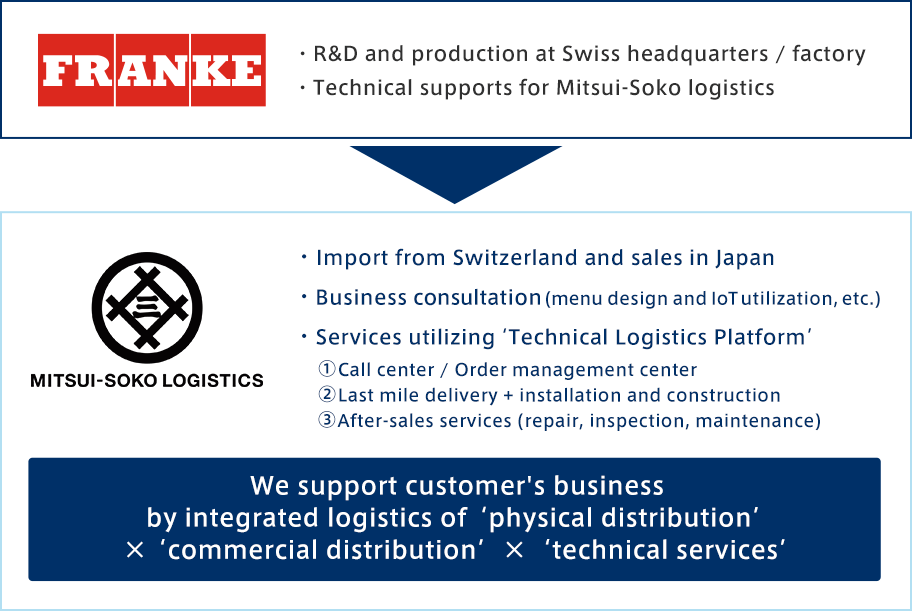 High Performance Technologies of Franke Coffee Machines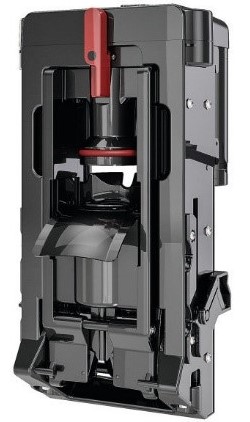 Selectable brewing units
There are three different brewing units—43 mm and 50 mm brewing units and a patented needle filter—allowing two types of coffee to be offered:espresso and drip coffee.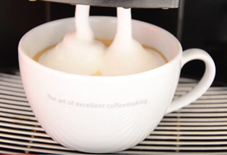 FoamMaster™
Guarantees perfect milk foam quality like a that of a barista, and the consistency and thickness of the foam can be adjusted to suit individual tastes each time.
This patented milk system can create both hot and cold milk foam.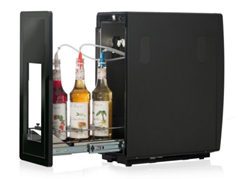 Flavor Station
With the automatic syrup dispenser, up to three different flavors can be added, enhancing the coffee and milk, strongly supporting the creation of attractive beverages.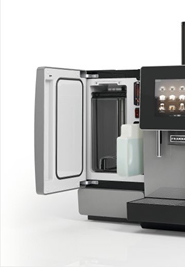 Clean Master
Daily cleaning of the milk system is essential to maintain brewing quality, and its burden should be minimized as much as possible.
The fully automatic CleanMaster cleaning system,which meets the strictest HACCP hygiene standards,ensures the simple and efficient cleaning process that can easily be done by anyone.
Products
Contact us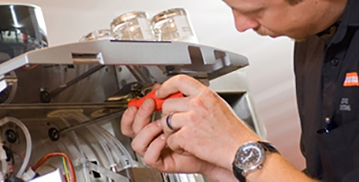 For products and services
Service Center
Toll-free: 0120-12-7661
(Open 24 hours a day 7 days a week from 9:00 to 22:00)
Showroom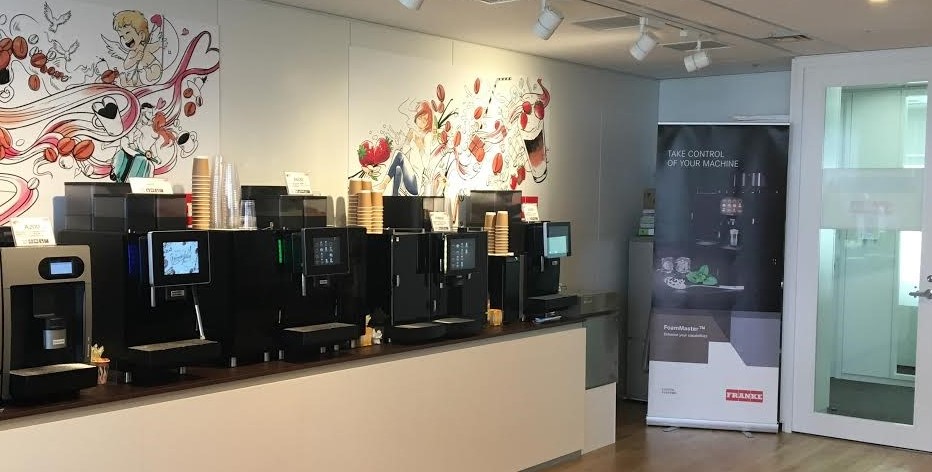 We have a showroom in Nihonbashi Hakozaki-cho.
You can actually see and try out Franke coffee machines and optional add-on units among its wide variety of product lineup. We also provide support for menu design and tasting based on your merchandising concept.
Address

2nd floor, Mitsui-Soko Hakozaki Bldg.
19-21 Nihonbashi-hakozaki-cho, Chuo-Ku, Tokyo
(in the head office of MITSUI-SOKO LOGISTICS Co., Ltd.)

Business hours

Monday-Friday, 9:00-17:00
(except for national holidays, summer holidays, year-end and New Year holidays, and Golden Week holidays)

Access

3 minutes on foot from Exit 2 of the Suitengu Station on the Tokyo Metro Hanzomon Line

Appointment

Our showroom is only available by making an appointment in advance. Please call the following number to make a reservation.
Call Center: 03-6858-9081